The the goal with this outfit is to look like a beautiful boy. This achievement of this goal, like all fashion goals, would seem to depend on the eye of the beholder -- questions of both beauty and breasts notwithstanding. Either way, it makes me happy. There has to be a boy somewhere who wears gold jazz shoes.


Sweater: H&M
Shirt: H&M
Shoes: Made by Elves via UO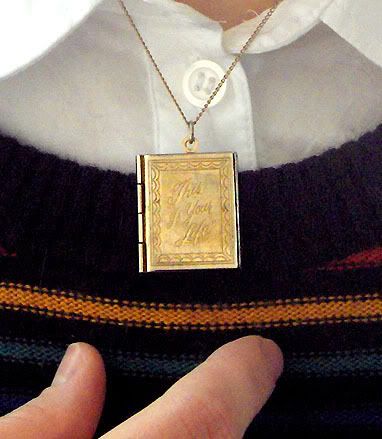 This terribly tarnished vintage locket was promotional merchandise for the 1950's TV series

This Is Your Life

. It seems so sweet and whimsical now, but I wonder if wearing it at the time would have seemed hokey and cultureless, like wearing a necklace that says

Deal or No Deal

.