The first day of hot summer weather caught me off guard, so I ended up sweltering in my tights. It's just as well, they're all tattered from being in heavy rotation since last October!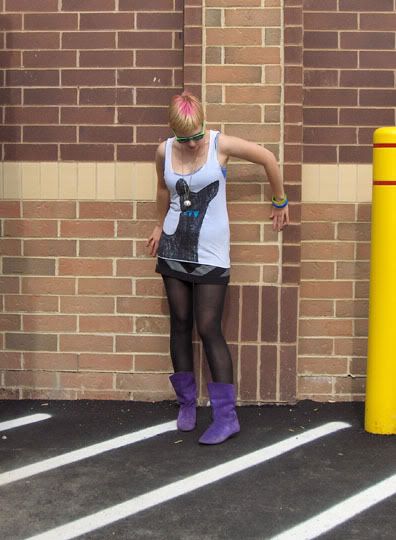 Top: Nick Joblin via UO
Skirt: Lux via UO
Boots: Vintage via Ebay

Pendant: Vintage via the Getup
Doing my best to convey the brain dead heat! I don't actually think these sunglasses are real -- I think they were toys that came in a 1985 box of Cap'n Crunch or something. I love them anyway though, even though they kind of give me double vision.