This outfit feels a little like the costume for a character that was cut out of Pretty in Pink -- or maybe Cry-Baby. I'd take either.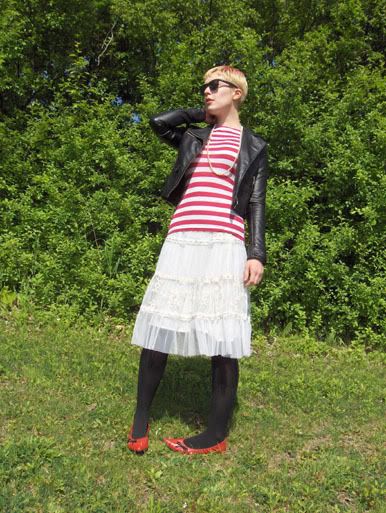 Top: Lux via UO
Skirt: Pura Vida via Orchid Lane
Jacket: H&M
Fake Pearls: Vintage via the Getup
Sunglasses: Thrifted
Shoes; Blink via Footprints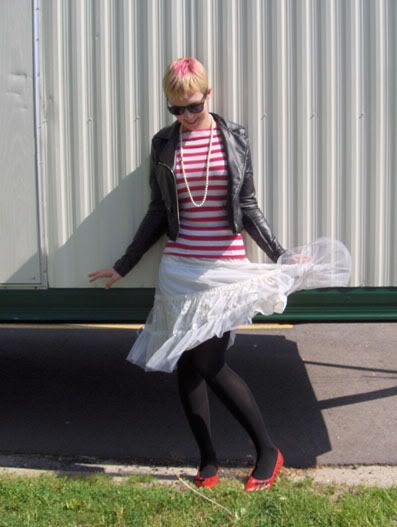 It's also good for impromptu dancing.