It's a conundrum to me that bright sunlight makes pictures come out better, but it also makes it painful to look up towards the camera. I suspect this is the true source of the fashion model side and downward gaze.
T-Shirt: Vintage via the Getup
Skirt: American Apparel
Shoes: Seychelles via UO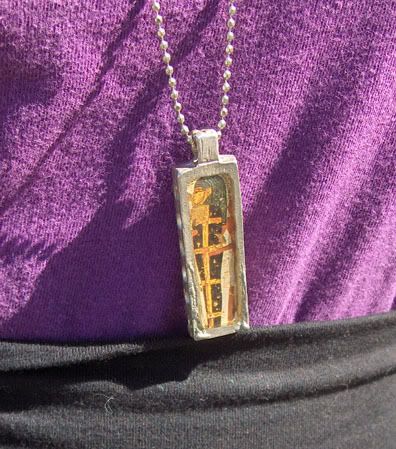 Pendant: Middle Earth


More picture jewelry! I love this little guy. Like a tiny Pharaoh has been mummified and strung on a chain for me to wear around. Which is kind of morbid now that I think about it.