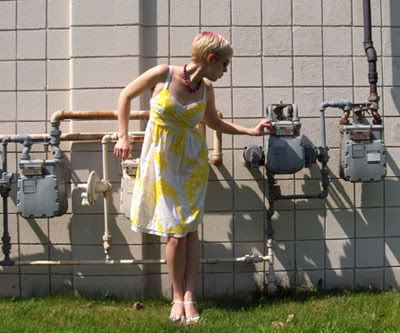 This is probably not the best dress for going under cover. But it's good for hot summer days by the gas gauges.
Dress: Lux via UO
Shoes: vintage via the Getup
Sunglasses: Target
Necklace: gift from my friend Margaret

My favorite thing about this dress is this little cluster of decorative buttons sewn on the front. The kind of thing I'd have added myself if it weren't already there.

By the way, I've typed this whole post one handed because my new little baby kitten starts meowing if I don't hold him up close to my chin!