It's so nice to spend a weekend in summer relaxing, enjoying the sun and the breeze, and not doing any of the things you told yourself you'd take care of over the weekend.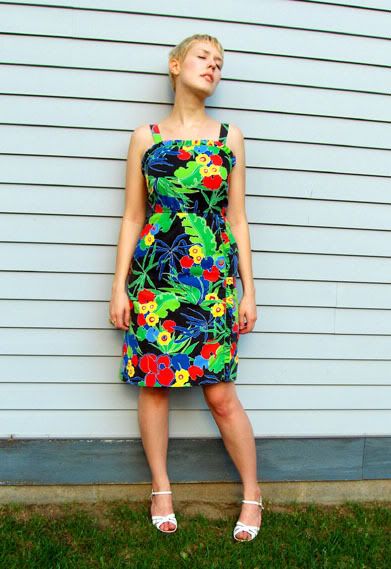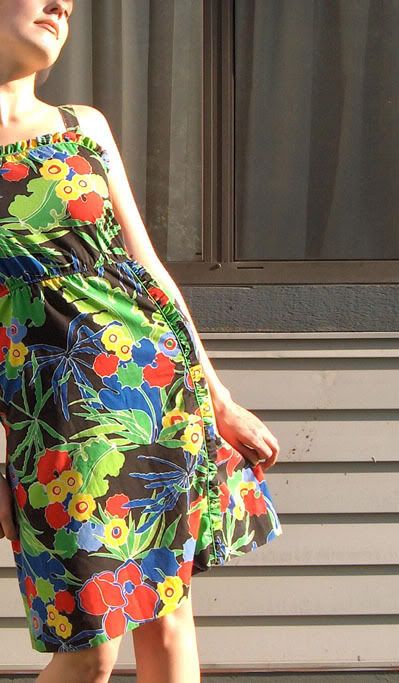 What I really dig about this 80's cotton summer dress is the ruffling along the faux wrap hem. It gives it that extra "vacation in Hawaii" feel.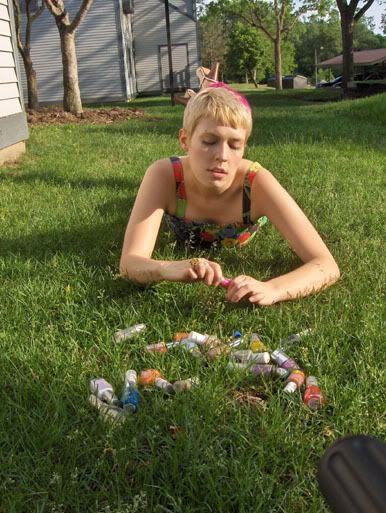 And on an unforgivingly hot summer day, who can resist a long awaited nail touch-up in the grass, just to see if sitting with all those little "flammable" warnings under the blistering sun will cause you to burst into flames.