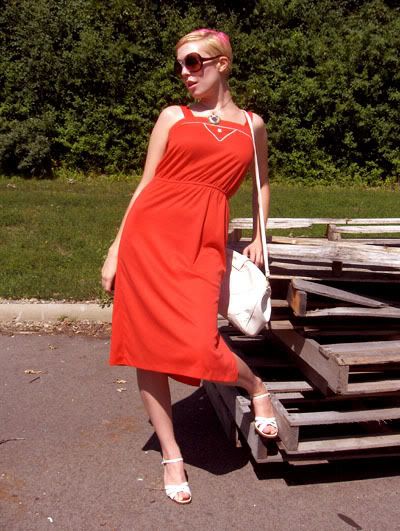 I have a real soft spot for totally opaque nail polish wiyh no shimmer or glitter or anything. This one from L.A. Girl is cool, but kind of weird. It's not quite white, not quite blue, just kind of....grey. Which is a funny color to make nail polish in.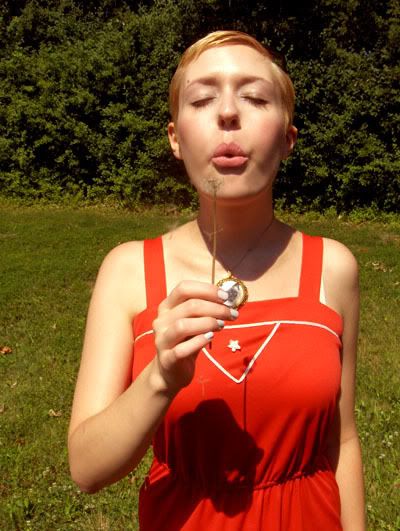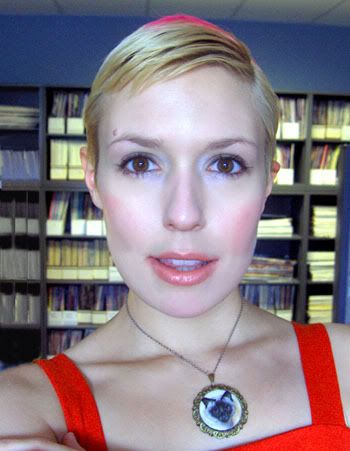 I also wanted to include a shot where I could talk about my eye makeup, but I just can't get anything on my face to show up in a photograph! But it's just as well because I needed to show you my kitty pendant. It's vintage from (you guessed it) the Getup, People always ask me if it's a picture of

my

cat, and while it doesn't quite look like either of my furry friends, I imagine this is a portrait of somebody's own kitty, and she probably (a little creepily) wore it every day.