If it's ever a choice between subtle, smart, unexpected combinations and drag-queen levels of themey matcheyness, I'll take the drag-queen every time. So much so that I'm not satisfied to put on an all red and white outfit, I simply must snack on a stick of red licorice as well. I just can't help myself.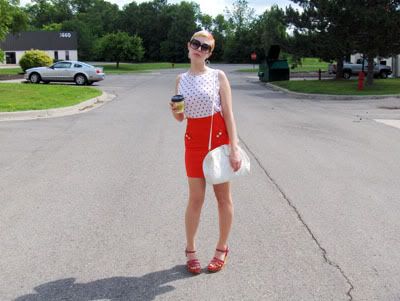 Skirt: H&M
Top: Thrifted
Shoes: On Your Feet
Bag: Vintage via the Getup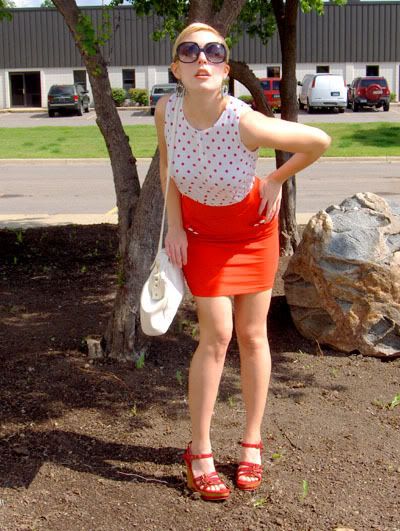 I include this photo not just because it features an unabashed model-hunch, but look in the background! Red and white vans!