This blousy cotton number is from that Urban Outfitters line Urban Renewal where they take vintage materials and rework them. This sounds like kind of a dumb way to add the coolness factor of vintage to what are still mass produced items, but regardless of the label on any garment, if you like it, you like it. And I like it.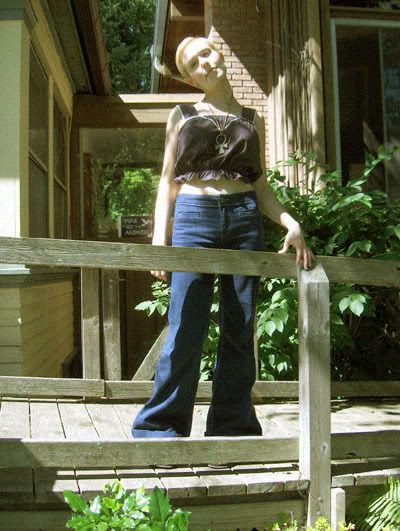 Top: UO
Jeans: BDG

This big brass ankh was my mom's, worn during her 60's flower child days. I love it and it's especially perfect for day when I'm wearing 60's inspired clothes to go with it -- but it's really heavy!
Navel and anti-war signs. Hippiest day ever.